Litt gruggete vær idag. Da er Jan en god mann å ha. Dette var første gang vi tok turen opp til «Gentleman-steinen». Stien er fin, selv om stigningen er bratt. Her går du ikke feil, og om du gjør det ønsker du deg nok tilbake til stien. Selv om det er bratt får du ikke følelsen av høyden, så turen kan passe selv om du har «høydesyke»

Google translate:
Slightly murky weather today. Then Jan is a good man to have. This was the first
time we took the trip up to the «Gentleman Stone». The trail is nice, although the climb is steep. You will not go wrong here, and if you do, you will probably want to return to the trail. Even if it is steep, you do not get the feeling of height, so the trip can fit even if you have «altitude sickness»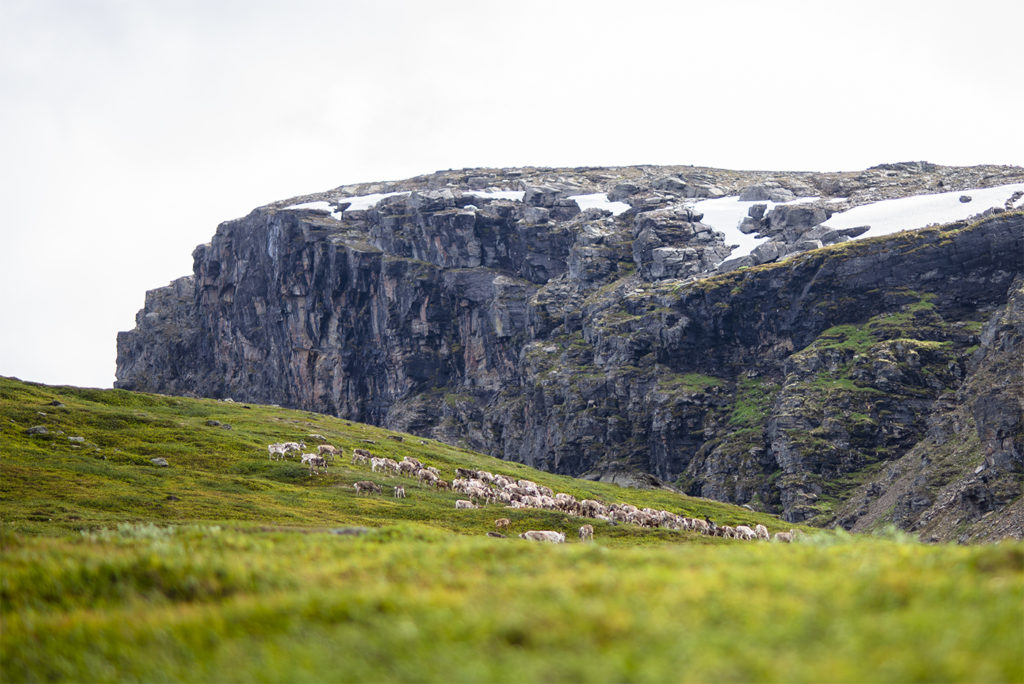 Samuelsberg og vidda innover er kalvingsplass for rein. Her ser vi flokken som er på samme rute som oss selv om de sikkert har vært der før.

Google translate
Samuelsberg and the plateau inwards are a calving place for reindeer. Here we see the herd that is on the same route as us, even though they have probably been there before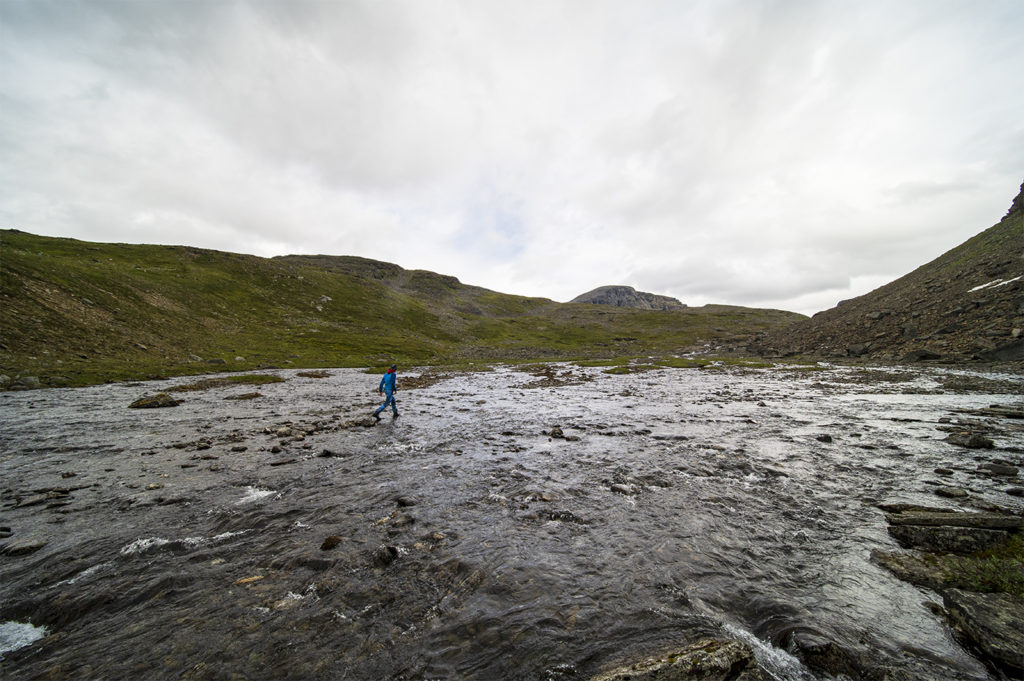 Kryssing av Revdalselva går fint. Litt ovenfor «Gentleman-steinen» er elva bred og er du spenstig kan du komme deg over med joggesko.

google translate
Crossing the Revdal river goes well. A little above the «Gentleman stone» the river is wide and if you are resilient you can get over with sneakers.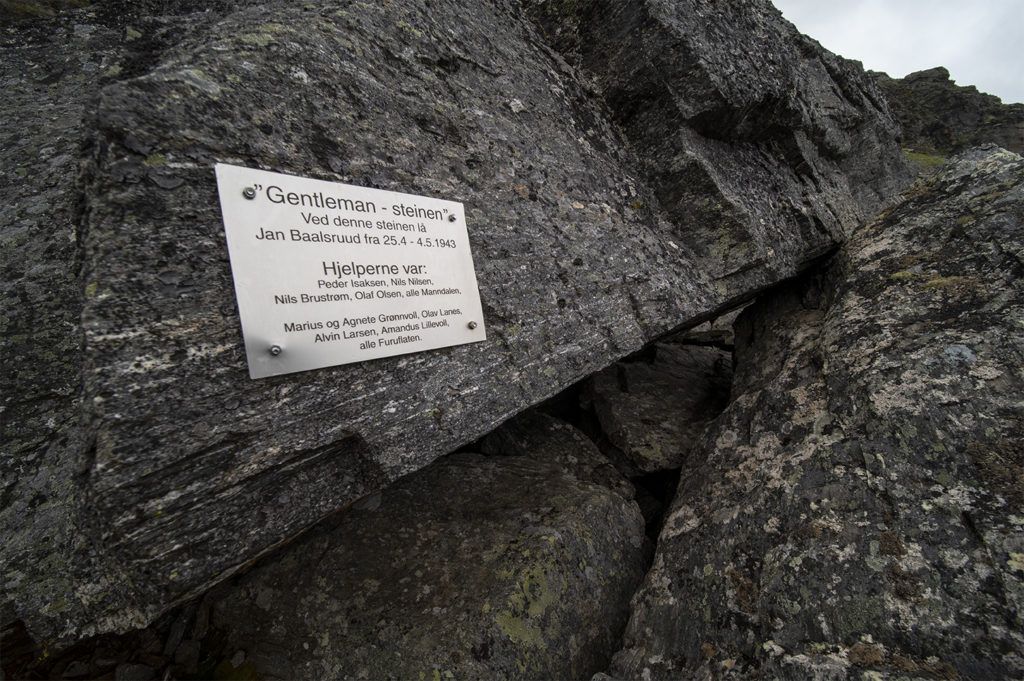 Under denne steinen ble Baalsrud plassert og lagret for vider transport. Min vurdering er at plassen sikker var grei om vinteren, men selv hadde jeg nok valgt andre plasser. God seng var det ikke.

Google translate
Under this stone, Baalsrud was placed and stored for further transport. My assessment is that the place was certainly decent in the winter, but I myself would probably have chosen other places. It was not a good bed.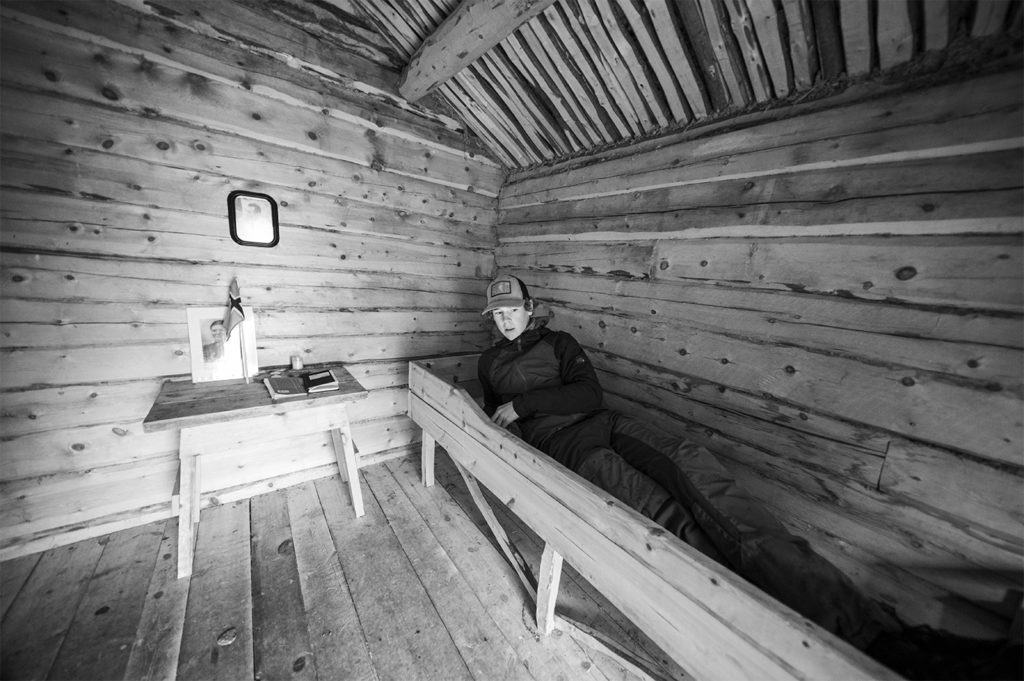 I denne enkle hytta/Hotell Savoy lå Baalsrud før han ble kaldlagret ved «Gentleman-steinen»
Her tester LJ sengebristen. I denne hytta var det nok litt bedre enn opp på fjellet.

Google translate
In this simple cabin / Hotel Savoy lay Baalsrud before he was cold stored by the «Gentleman stone»
Here LJ tests the bed shortage. In this cabin it was probably a little better than up on the mountain.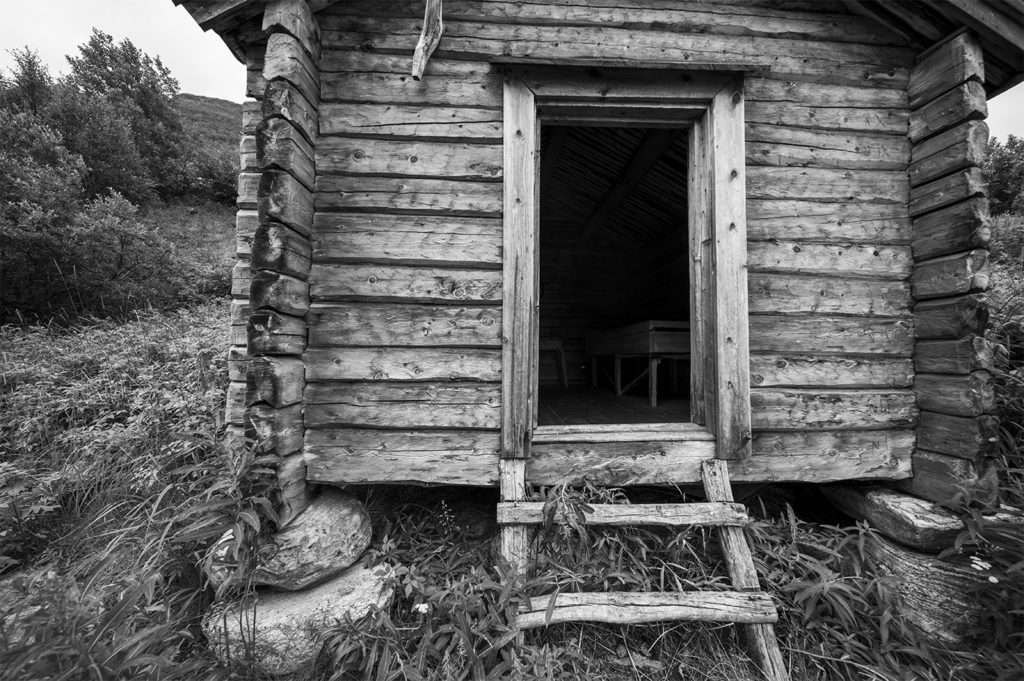 Inngangen til Hotell Savoy.

Denne beskrivelsen er fin om du vil tenke litt om turen han overlevde. Jeg sier overlevde, for det er jaggu imponerende. Vi mennesker kan også ha ni liv.
https://www.vg.no/annonsorinnhold/nordisk-film/artikler/dentolvtemann-flukten/

Her er en lenkesamling om du synes dette er spennende lesing.
https://nordligefolk.no/sjosamene/historie-religion/jan-baalsrud/
Baalsrudhula – https://www.jajo.no/baalsrud/